Disclaimer: On my blog, I promote Islamic values as an ideal way to solve problems in today's society that I see in my own community with regards to relationship crises.  If you dislike this then I strongly suggest you to click the x button and read another blog.
Premarital sex has become normalized to such an extent in our society that it is even used by some to climb the so-called social hierarchy. Contraceptives are freely passed out to unmarried couples on college campuses to encourage this behavior. Many men brag about "scoring" with women, and they are rewarded for their promiscuity by being seen as the cool guys and having others look up to them. But if a man has overwhelming feelings for a woman who he wants to have sex with, then why not share that profound love with her within the bounds of marriage? Sex after marriage differs in that it fulfills a moral obligation, creating an eternal spiritual bond that will remain strong throughout both partners' lives. There is perhaps nothing as intimate as sex with someone who you truly, deeply love, so why would anyone wish to engage in such intimacy with someone who they just met at a bar or a club?
   Or is the real reason for wanting to have sex with a woman solely out of sexual desire, with no interest in her as a person? Such an attitude is misogynistic and degrades women to little more than sex objects; it ignores her spirituality, her intellect, her personality, and is only focused on whether she has a "hot body" or not. Despite this current trend, in which men are applauded for having sex with multiple women, such behavior is considered to be immoral according to divine standards.
The Qu'ran states, "Marry morally pure believing women; you may also marry morally pure women of the scriptures. When you marry women, you must give them their dowries and establish a real martial relationship and not a secret relationship just for sexual pleasure. Anyone who rejects faith has nullified all his good deeds and will find himself among the losers in the hereafters."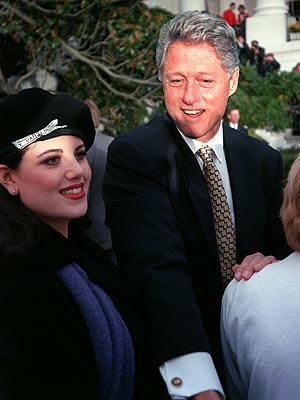 Humankind is not meant to engage in sex with no purpose in mind other than obtaining physical pleasure. There is a higher spiritual purpose that requires that couples meet certain divine moral obligations. Although sex is a pleasurable activity, God has clearly indicated that we are only to engage in such intimacy within the bounds of marriage. The Qu'ran states, "And those who do not confine their sexual activity within these limitations will have violated and disregarded the set limits instituted by Allah."
Men only deserve the pleasure of being intimate with a woman if we are willing to fulfill the responsibilities of marriage, including honoring wedding vows. People who choose to transgress the commandments of God and neglect their spirituality have problems in their lives as a result, and on a large scale, social problems are caused by irresponsible promiscuity. Heartbreak, STDs, and unwanted pregnancies (which frequently result in single mothers struggling to support their child, or, worst of all, abortion) are common results of people having "friends with benefits" or otherwise engaging in sex without being in a committed relationship.
   Sex itself is not a bad thing, but it is when it is used outside the limits that the Creator has imposed upon it, such as when couples have intercourse while unmarried. The Qu'ran states, "Remember, that women in the society are the guardians of your future generations, just as a garden keeps the seeds and turns them into flowering plants. So, whenever you meet with women socially, treat them with respect, keeping the aforementioned principles in mind. This conduct will … ensure the betterment of future generations."
Another problem that stems from promiscuity is that men who engage in such a lifestyle while young often have difficulty with remaining faithful to one woman once they have decided to "settle down" and get married. Because they have had sex with multiple women already, their wedding day lacks the special intimacy that they would have had if they had waited. Instead of experiencing an incomparable feeling of love and intimacy with their wife, men who have been sexually active prior to marriage will have lost that innocence and cannot fully give themselves to their new bride. The problems continue after the wedding day, as they may be tempted to compare their wife to other women, become bored of her, or value her much less than if she were the first and only woman they had been with.
The Qu'ran states, "You who believe, it is not lawful  for you to inherit anything from women against their will; do not hinder them from remarrying so that you make off with part of what you have given them, unless they indulge in flagrant sexual misconduct. Treat them politely; even if you dislike them, perhaps you dislike something in which God has placed much good."
            Comparing your wife to another woman is a path that leads to adultery, or at the very least, to dissatisfaction in your marriage. Instead, we should choose to be chaste until marriage and simply be grateful to God to have a wife. The Qu'ran teaches us that, "Nor should you commit adultery. It is a forbidden sexual union, regarded by Allah as an immoral act, a degrading vice and an evil path."
Sadly, adultery is becoming widespread in our society, and it has become so commonplace that people no longer consider it to be a big deal. Indeed, when politicians engage in adultery, it is referred to casually as simply "an affair," and people joke about it as if it is practically an expected result of being married for a certain number of years.
      But adultery is an evil path that leads to all kinds of negative consequences. One such consequence is the severe psychological trauma that wives of cheating husbands must endure. Many women's hearts become shattered, and this betrayal gives way to sleepless nights, loss of trust, and even divorce. It rips families apart; even if the couple does not divorce, their relationship is no longer the same due to the breach of trust, and this can certainly have a negative influence on their children.
Even with all of these negative consequences of leading a promiscuous lifestyle and/or cheating on your spouse, a man shouldn't be faithful to his wife merely because he wants to avoid these problems. He should simply follow God's commandments, which were created to protect him from harm and keep families united, since God knows what is best for all of us.
   One of the greatest men to walk this earth was the Prophet Joseph (peace be upon him).His own brothers sold him into slavery and he eventually found himself in a jail cell, secluded from women all that time. Yet he rose from these conditions and even when a woman sought to seduce him, he refused her advances, as she was married. She said, "I am all yours," but he answered, "May Allah preserve me! My sustainer has placed me in station of balanced character. Those who displace moral values with temptation do not prosper."
The Qu'ran goes on to say: "She had a passionate and libidinous desire of him, a desire she meant to bring to effect physically, and he had a desire of her, a desire that was physical. It would have been physical, had he not felt Allah in his bosom and the internal recognition of the morality quality of one's motives and actions approving the right and condemning the wrong. We stirred his mind and his heart to live in the conscientious practice of all that is good so that we guarded him from evil and immorality; he was indeed one of our sincere worshippers."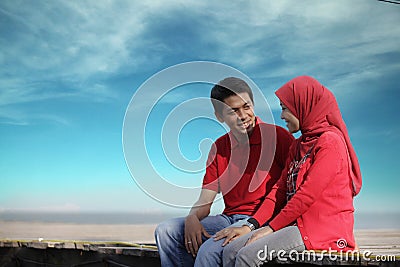 What a strong man! Nowadays, many married do not even attempt to resist a beautiful woman who approaches them or attempts to seduce him—yet, though Joseph had been a slave and imprisoned for some time, unable to court or marry a woman, refused the advances of a married woman. He is a role model who clearly shows us that there is never an excuse to commit adultery, even if the woman is freely offering herself to you.
Notice that the Qu'ran says that they had a "physical desire;" this was all about lust and not building a healthy spiritual motivation, which is why the righteous Joseph had to avoid it. There are many attractive women out there, but that is no reason to give in to temptation and blindly follow our carnal desires. As the Qu'ran states, the successful will be the believers who "restrain their sexual passions." Consider all of the public figures, celebrities, and other people who have failed to restrain their desires; it leads to having children they are unable to take care of, along with a number of other social problems.
The Qu'ran states, "You shall marry them [women] with permission of their parents and give them their wage in kindness, to be protected, not for illicit sex." Thus, they have to be with them for more than merely sex, wishing to sustain a relationship for a lifetime. Regarding this, God promises us, "Now, if they take an unwavering stand on the highest discipline, we will shower them with abundant bounties."
If you choose to follow God's laws, then you will have a loving wife, happy children, and a close-knit family; but if you transgress, then you will feel the guilt of subjecting a woman to emotional trauma, you will risk contracting STDs and even spreading them to your wife, and you will end up with a broken family and a wide variety of problems.
The simple answer to this moral dilemma is to be chaste and always remember God. By following the commandments of God, you will reap the benefits of a stable and loving marriage, a clean conscience, and spiritual progression.