In my article, "Ayesha & the White Feminist Savior Complex," we explored why feminists lack a moral foundation to justify condemning the Prophet Muhammad's marriage to Ayesha, and the political reasons behind these bizarre attacks on the Prophet Muhammad's character. This article will further explore that topic by examining the book, "Does God Hate Women?" written by Ophelia Benson and Jeremy Stangroom.
Western feminists have expressed their unjustified contempt for Muslim women according to the situation they happen to be in, adapting much like a crocodile slyly camouflaging itself in a muddy swamp; at times, they conceal their devious intentions behind contrived promulgations of "solidarity" with Muslim women and empty cries of liberation. Yet just as a crocodile cannot pretend to be a harmless log drifting in the water forever, their true colors are inevitably displayed for all to see their nefarious intentions as they reveal their razor-sharp teeth and devour their innocent prey. Feminists often perpetuate the stereotype that Muslim women are repressed and in need of "liberation" and "saving" by white feminists.
They promote the belief that Islam is a "backwards" religion that seeks to subjugate women via "the patriarchy," and that Muslim women
need to follow the dictates of Western atheist feminists and abandon their religion if they want to be free. This, of course, is perpetuated not due to any genuine concern for Muslim women, but simply to aid them in their imperialistic agenda, reinforce white supremacy, and decimate Muslim nations. From inception, feminists have employed a variety of tactics to further their agenda. This includes promoting false beliefs: 1) that people of color are hypersexual animals out to rape women (early feminist literature portrayed black men as rapists), and 2) that Muslim women are in need of being saved from the patriarchy.The truth is, feminism is an antagonistic approach from white women who are typically of a Christian background—though feminists are increasingly embracing atheism—with their white husbands. While the Christian religion does have a history of repressing women, the problem is that Western feminists project their own history upon other women elsewhere in the world, shackling them with their flawed Euro-centric attempts at homogenizing history to apply their aversion of religion upon other cultures.When Western feminists look back at their Christian past, they see oppression and cruelty.
Rather than accepting the possibility that not all religions are necessarily repressive of women, they fight back by attacking all religious instruction as a source of oppression. In contrast, Muslim women have a solid background of support from their Prophet Muhammad, who spoke out on women's rights and ended cruel practices such as female infanticide.The Prophet's unwavering acceptance of women holding a primary and vital role in society is demonstrated by this incident: when asked, "Who among the people is most deserving of a fine treatment from my hand?" he replied, "Your mother." When asked, "Then who [is the next most deserving]?" he said, "Again, it is your mother." The Prophet was then asked, "Then who is the next one?" and he repeated, "Again, it is your mother." Only when asked a fourth time did he respond with, "Your father." Clearly, he valued the good that mothers do in teaching, providing for, and loving their children, and saw them as deserving much respect.The Prophet Muhammad was the instigator in giving women their rights to own property, gain inheritance, and divorce. When Muslim women were being forced into cruel relationships, it was their God who said in the Qu'ran, "O You who have chosen to be graced with belief! It is not lawful for you to force women into marrying or holding on to them in marriage against their will."
It was the Qu'ran which instructed husbands, "You shall treat your wives nicely. Even if you dislike them, it may happen that Allah has placed much good in what you have failed to realize." And it was the Prophet Muhammad who said, "The best amongst you are those who are best to their wives, and I am the best to my wives."In terms of inheritance and property rights, the Qu'ran states, "Men get a share of what the parents and near relatives leave behind. Women get a share of what the parents and near relatives leave behind. Women have the right to own property. Whether the inheritance is small or large, these shares have been ordained as a duty." The Qu'ran guaranteed Muslim women property rights long before such rights would be obtained by Western women, which wasn't until about a century ago; yet feminists insist that the Muslim women are those who are being oppressed.
Still, feminists insist that they must "save" Muslim women. This has led them to target one of the brightest women who have walked this planet: Ayesha. They viciously attack Muslim women and reduce them to playing the role of victim, contributing to their systemic erasure for the purposes of altering history to their liking—in which there the "patriarchy" is responsible for the alleged mistreatment and oppression of Muslim women. Feminists have worked hard to diminish precious role models such as Ayesha, all in the name of furthering their misguided cause.If patriarchy is about oppressing women, denying them positions, and erasing their presence from the public square, then feminists are fighting against themselves, as feminists are the main perpetrators of this regarding their attacks on Ayesha.                        
Atheistic Feminist: Addressing the Feminists Attacks on Ayesha and her husband.
In their zealous desperation to save Muslim women, feminists have pointed their fingers at Ayesha, an important historical figure, and have totally erased her story, her accomplishments, and her life mission, replacing it with a tale of victimhood and abuse. No longer are feminists content to harass Muslims with signs that read, "Muslim women get naked," or walk around nude in protest. Now, they seek to twist the history of Muslim women of past generations to fit their propaganda of all Muslim women being victims. And who have they chosen to make their poster child for this? Ayesha, who was arguably one of the greatest, brightest, and most accomplished woman in history.Feminist critics of Islam have done very little research on Ayesha, instead choosing to uncritically portray her as a victim without verifying their assumptions about her. This tactic is representative of the larger ideologies that struggle against Islam and rely on the "saving Muslim women" trope to rationalize their imperialistic foreign policy. Although they claim that their purpose is to empower women, feminists have contributed greatly to the systematic erasure of a great woman. As such, feminists never say anything about Ayesha being a scholar, educator, or military commander—all positions that directly refute the cliché tropes feminists use against Islam that would plainly show that Ayesha was actually an empowered woman.
Instead, they circulate the idea that she was a child bride of the "evil" patriarchal Prophet Muhammad, reducing her to nothing more than a helpless victim. In the process of spreading this misinformation, they have also created a variety of slanderous myths for which there is no evidence within primary Islamic sources.In the book "Does God Hate Women?" the authors sarcastically write, "Muhammad married a 9-year old, but don't worry everybody, he didn't consummate their marriage until she was much older. Phew!….." The added "phew" after this is revealing. It denotes a sign of relief and indicates that the authors were out to "save" Ayesha.They continue, "We have already seen this kind of apologia, even on its own terms, is not a moral escape hatch: the fact that Muhammad's actions were culturally appropriate is not enough to establish their rectitude." This is an interesting statement coming from atheists. Can atheists provide an objective basis for morality that can span all times throughout history? This is not to say individual atheists cannot be moral (of course, they can), but does their worldview have an intellectual foundation for morality? How do we go about establishing rectitude? To claim that there are objective moral values is to claim that there is something right or wrong regardless of what people think or what a given society is doing. Atheism provides no strong basis to dictate objective morality. Benson and Stangroom are atheists, which leaves them absolutely no choice but to be moral relativists.One author defines moral relativism as "the view that moral judgments are true or false only relative to some particular standpoint; for instance, that of a culture or a historical period and that no standpoint is uniquely privileged over all others."
To be able to point to a past historical figure in a past historical society and say his actions were objectively moral wrong, regardless of whether such a marriage practice was the norm, would require them to rely upon an objective view of morality, which they have not provided. Thus, if morals such as what is good and right exist objectively and are true for all historical societies and all periods of human history, then there must be an objective foundation for their existence. In fact, the only basis for objective morality would have to be divine revelation from God. For atheistic feminists, good and evil cannot exist objectively; thus, they cannot offer an objective foundation upon which to condemn the Prophet Muhammad for his marriage to Ayesha. Christian philosopher Meister states, "By arguing for a belief in or knowledge of morality without providing a justification for morality, atheists confuse moral epistemology with moral ontology (foundation existence of morality)."
Throughout history, what we would consider to be child marriages are increasingly common among many non-Islamic culture. Let's take the Tiwi aboriginal people as an example. Among the Tiwi aboriginal people of today, as soon as a girl is born, she is assigned a husband. The girl, however, does not actually move in with her husband until the girl is 14, but the men are typically over 40. This is simply their culture and marriage customs, which, if they lived in Western societies, would be condemned as pedophilia. Can Benson and Stangroom condemn these practices as objectively morally wrong without being "ethnocentric," an accusation which the liberal authors would like to avoid?And if they do want to condemn it as objectively morally wrong, then by ideological foundation can they do so?Due to being moral relativists, the critics of Muhammad must judge him precisely as they would judge anyone else who lived in that time period; they cannot morally condemn him if, in his day, it was the norm to marry someone who is younger than today's age of consent and consummate the marriage later. The only way to provide an objective basis for morality is to believe in a transcendent being (God) which, as atheists, the authors of "Does God Hate Women?" deny. Simply put, atheistic feminists who wish to condemn the Prophet's marriage to Ayesha would first have to condemn themselves for their failure to provide an objective basis upon which to condemn him.
Furthermore, per her own testimony, Ayesha was emotionally and physically mature when she married the Prophet Muhammad.
Marriages were a common way of solidifying alliances and encouraging bonding between families. As the daughter of Abu Bakr, who succeeded the Prophet, Ayesha's marriage was primarily to strengthen the alliance between the Prophet and Abu Bakr.In early Arabian society, a woman could be betrothed to a man at any time, but the marriage was not consummated until she was of age. But one chance, which was brought by Islam, respected the woman's choice: "Narrated Abdullah ibn Abbas: "A virgin came to the Prophet (peace be upon him) and mentioned that her father had married her against her will, so the Prophet (peace be upon him) allowed her to exercise her choice. (Translation of Sunan Abu-Dawud, Marriage (Kitab Al-Nikah), Book 11, Number 2091)" "A matron should not be given in marriage except after consulting her; and a virgin should not be given in marriage except after her permission." [Sahih Al-Bukhari 7.67] Therefore, when Ayesha was of age, she could have told her father that she didn't want to marry the Prophet Muhammad; but she did no such thing.
The Reason For the Attacks on Ayesha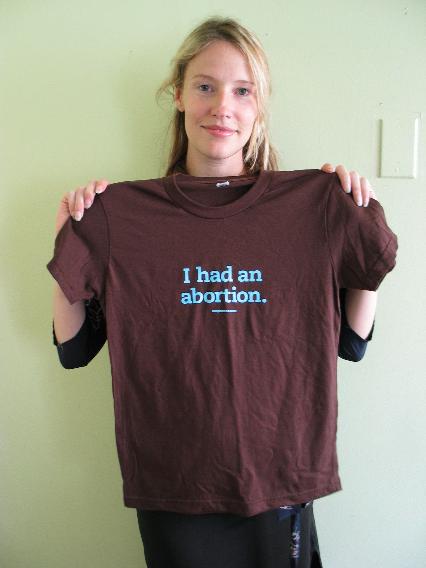 But, of course, the allegations against the Prophet Muhammad and Ayesha are ridiculous and they are committed precisely because Ayesha resurrects deeply held fears within imperial feminists, as she is a prime example of a woman whose life strongly refutes their false stereotypes of Muslim women being oppressed by "patriarchal" Muslim men. She was outspoken, powerful, and witty; certainly not the type of woman who people would see as a victim. This utter demolishing of such a fallacious trope demonstrated by Ayesha's life leads to imperial feminists slandering, degrading, and misrepresenting her story.By only ever referring to Ayesha in the context of her being a "victim," and not even using her name but simply referring to her as a nine-year-old (despite the fact that she lived to be much older than that), feminists have continued their attempts at diminishing her legacy and reducing her to nothing more than a helpless, victimized child.  Ayesha, is never discussed by feminists in the context of being a scholar or a military leader. They neglected parts of her life. They refuse to admit that Ayesha grew to become a strong, powerful woman who was certainly not oppressed in any way. Instead, they seek to erase that truth and replace it with their own skewed perception of history.
Further attempts at proving how repressive Islam supposedly is towards women include pointing fingers at pseudo-Islamic groups such as the Taliban, often evoking images of the Taliban keeping women locked away in their homes. Yet feminists themselves have, in their systematic erasure of a Muslim woman's identity, metaphorically locked away Muslim women by forcing Ayesha into the trope of a victim. They ignore the facts on Ayesha's marriage to the Prophet Muhammad, instead allowing themselves to be swayed by the false idea that the marriage was an inappropriate, unwanted (by Ayesha) one .Concerning marriage, the Qu'ran states, "The marriageable age shall mean attainment of physical and mental maturity when one can make a solemn contract." The Qu'ran also said," It is not lawful for you to force women into marrying or holding on to them in marriage against their will." It was Ayesha herself who said, "[The Prophet Muhammad's] morals are the Qur'an." So it is completely inconceivable that he committed an immoral act regarding their marriage. Concerning her husband, Ayesha states, "None of you could control his sexual desires as the Prophet could." No genuine victim of abuse would say such a thing about an abuser. She also states, "The Prophet Muhammad never hit a woman. Never. He never hit a woman with his hand." Once again, per Ayesha's own descriptions, she certainly isn't a victim. From Ayesha's own words, her psychological profile she simply doesn't met the profile of a victim of sexual assault and the only one who makes such bizarre allegations are fringe Christians groups and feminists who know not a shred of information about her life.
Now, many feminists have argued that the current child marriages in places such as Yemen are a result of following the Prophet Muhammad's example. The recent story about a young Muslim woman in Yemen dying due to sexual intercourse with a much older man she married turned out to be a total hoax, but even if it hadn't been, there would be an Islamic basis to condemn the man. As the Qur'an states, "The marriageable age shall mean attainment of physical and mental maturity when one can make a solemn contract." Obviously, the woman was not physically mature and therefore not fit for marriage. Western Feminists have yet to give an age of consent law which should govern the earth for all times throughout all periods-of course because there is a huge problem with age of consent laws. This is why Islam looks at it individually- if a man or woman are physically and mentally mature and can make a contract they are free to get married. The only moral basis upon which feminists could condemn that marriage would be on a consequentialist basis; yet, based on this perspective, they could no longer condemn Ayesha's marriage to the Prophet. Because of Ayesha's testimony that her marriage to the Prophet Muhammad made her happy, and the fact that everything she has said about her husband praises him and puts him in a positive light, one may easily see that their marriage was not unethical.Yet, feminist simply aren't interested in Ayesha's own words or what she has to say about her husband.
Their interests lie only in turning Muslim women into victims. For this end, they ignore Ayesha's own testimony, only talk about her as a victim, and omit her various accomplishments—all so that they, as "enlightened" white feminists, can save her. False rape accusations have been a part of feminism since its interception, perhaps because without a victim, feminists have little with which to further their cause.Another irony is that Ayesha served as a role model for years to Muslim women involved in education. Nana Asauma has been labelled "African's first feminist" (though that term was not used in her era) because she oversaw the educational system for women of the Sokoto Calpihate. She was a scholar, politician, and fluent in multiple languages. Who was her influence? Ayesha! In a poem,
Nana Asauma writes:"She was most revered and had great presence.I speak of Aisha, a saint
On account of her asceticism and determination.And Joda Kowuuri, a Qur'anic scholar
Who used her scholarship everywhere…
.There were others who were upright."
The reality is western feminists have no business trying to "save" Muslim women. They should instead try to save themselves from the moral decay facing their own society: alcohol, drugs, promiscuity, STDs; all a result of liberal social values. Ayesha accomplished much more in her life than her feminist critics have; these women should look to Ayesha as a role model, not a victim. But this trope is employed as justification for imperialism. It promotes the idea that Muslim women need to be saved from the allegedly tyrannical religion of Islam, with the intervention of a compassionate Western state. However, the real motive is their resources; Muslim women are only a means to that end.
Anyone who attempts to research Ayesha online is met with sources that are mainly from evangelical Christians and feminists, who use this misinformation as a tool to attack Islam. Ayesha's accomplishments, career, and all that she did is systematically erased. This is exactly what feminism is about: erasing the accomplishments of Muslim women from history and putting white women on pedestals as their saviors. Feminists have show that they will invent any accusation they can to further their misguided cause. The Qu'ran states, "The Prophet is closer to the believers than their own selves and their own people, his wives are their mothers."Thus, to Muslims, Ayesha is considered to be a mother of ours. It's important that we defend her from these senseless accusations. Since Ayesha has been cleared of these false accusations, the next article will focus on Ayesha's life and her accomplishments, which have been systematically erased by Western feminists, and we will discuss how her life directly refutes Western tropes of feminism. By reclaiming Ayesha's true legacy, Muslims can begin to promote scholarly rhetorical rebellion against imperial feminism and resist their relentless attempts to box Muslim women into tropes.
————————————————–
http://debunkingatheists.blogspot.com/2010/06/atheists-assume-morality.html
Atheists and the Quest for Objective Morality, http://www.equip.org/articles/atheists-and-the-quest-for-objective-morality/