I remember going to the corner store when I was young and seeing the hoards of impoverished people outside the store, getting high and talking idly, the guys making inappropriate passes at every woman who walked by. Nearly every time I went to that store, those same people would be there. Some of them would play various dice games or gamble some other way, while others merely watched them. I remember thinking, "Don't these people have any aspirations?" It was as though they believed their lives were purposeless and completely without meaning, and their resulting aimlessness and lethargy accompanied their drug use.
​ One day, I heard there had been a shooting in that same exact area, and there had been multiple shootings and homicides in that area in general. The killings were so frequent, and stray bullets often took the lives of people uninvolved in the conflicts, that it seemed that nobody assigned any value to a human life. I pondered whether people would still behave this way if they knew the purpose of their lives and if they saw human life as being valuable, but the general mentality was that life was not precious at all.
Some of the local music coming from my neighborhood mirrored that view. Chief Keef, who is also from Chicago's south side, brags about his criminal pursuits and raps, "You wanna call the cops? You gonna get a cop
dropped." "Dropped" is a reference to shooting an officer. Another part of the lyrics states, "300 bitch don't make me bring them killers out. Real shit, free all my hitters out." Chief Keef is referencing a gang in Chicago. He threatens to bring out his "killers" and then calls for the freeing of his peers.
I desperately wanted to know the origins of this violence, as well as the origins of the inequality and poverty I saw in my neighborhood. I wanted to know why people behaved in such a violent manner and how I could change this. In my research, I came across a variety of left-wing literature inspired by communism that cited capitalism as the cause of the conditions in American ghettos, along with other forms of institutionalized racism, which lead to the rise of this violence.  At the time, I accepted this as being true. Even today, I still believe that institutional racism and the legacy of Jim Crow laws are responsible for such living conditions in the ghetto. But I remember thinking that while some of this literature did well in explaining the causes of the violence, in terms of an actual solution, all of these left-wing theories failed miserably: none of them answered the fundamental questions of what the purpose of life is and why we are here. If people in the ghetto realized the purpose of their lives and that they were here for a specific reason, then wouldn't they live differently?
There was a student in my class whose three other brothers had been shot and killed. Many of the people I went to middle school with were in prison or dead. This unbalanced reality caused me to research the origins of it all, and I discovered "How Europe Underdeveloped Africa" by Walter Rodney, as well as "How Capitalism Underdeveloped Black America" by Manning Marable. I began to read the theories of George Jackson and Huey Newton. I read Karl Marx and Lenin's works. I awoke to the oppression that exists in society, with the ghetto made susceptible to various leftist ideas because it stressed economic equality and justice. I started a conversation on what may be called revolutionary politics.
It really caused me to think about the world. How was society supposed to be organized? How was the wealth in a society supposed to be organized? The words of George Jackson about capitalism really struck me:
"Their philosophy concerning government and economics has an underlying tone of selfishness, possessiveness, and greediness because their character is made up of these things. They can't see the merit in socialism and communism because they do not possess the qualities of rational thought, generosity, and magnanimity necessary to be part of the human race, part of a social order, and part of a system."
During this stage in my life, I became increasingly angry at the world for the suffering my people faced. This led to my rebellious behavior, as I had no source of inner peace, and I neglected my studies in school. I started to have an "attitude" and I would walk around arrogantly, even treating my own mother with disrespect.
I listened to a lot of Tupac and Dead Prez, a socialist rapper. These lyrics are from one of his songs:
"Why is it that black people and everybody like us live in the kind of
poverty and misery that we live in? Everywhere I look around me are nothing
but poverty and misery, on the one hand. And yet, what I'm seeing is that
everywhere there's wealth and riches in the world it's in the white
community somewhere, whether it's in Europe or whether it's right 'cross the
street from where I was born."
As I began to research into socialism more, I came to the conclusion that these people had no morals. Neither communism nor socialism answers the fundamental question, "What is the purpose of life?" I wanted to find an ideology that could address the needs of my community and improve the living conditions there. I remember reading various feminist literature, and I agreed with a lot of what they said in terms of patriarchy and the injustices facing women, but when I began to take a closer look at some of the things they were advocating, such as "free love" and "sexual liberation," I thought about how that attitude was already the norm in the black community, in which it led to a cycle of single parenthood, poverty, and kids not knowing their father was.
​Then they started saying things like having a nuclear family was an oppressive capitalistic structure. As I learned more about what these feminists were supporting, I agreed less and less with what they were promoting. I remember watching a video from a socialist group who outlined the oppression, injustices, and various social problems existing and caused by capitalism, and when it came time for the question and answer session, I expected the guy to ask something profound and meaningful. Instead, the question was, "Will we be able to smoke weed in the new socialist society?"
At the time, I was not a fan of drugs but supported legalizing them because I subscribed to the  flawed western concept of "individual freedom," but despite that, I was turned off by the question. I was looking for serious solutions to some of the world's problems, and their primary concern was whether they would be allowed to use drugs under the current system? These leftists were seriously lacking in terms of personal discipline, and it came as no surprise to me that as I researched various countries that tried to implement a communist/socialist system,they all failed miserably.
I also went through an 'Afrocentric' phrase in which I thought returning to African Religion or African culture such as 'Ma'at' was the way forward for black people. But the more I interacted with some of these people, the more I recognized the ideology as useless and bankrupt.
Because these ideologies are made by humankind, none of them could answer those fundamental questions, "What's the purpose of life?" and "What am I doing here?" Not knowing one's purpose or objective in life is the root cause of so manyproblems. Without this knowledge, people become attached to instant gratification and living only for pleasure, unable to divert their temporal desires in favor of higher ones. This is the reason many people turn to drugs or alcohol: they are all trying to fill a void in their lives, and these substances give them a temporary escape from the real world.
The leftist theories posited that all crime, violence, and vices in the inner cities was a result of oppression, which had led me to believe that I was merely a product of my environment. The difficulties these theories had in handling the moral aspects of life were due to the fact that none of the ideologies addressed how we should conduct ourselves in this world, nor did they answer the question of what the purpose of life is. Regardless of how eloquently I would talk about any of it, it lacked the power to fundamentally alter human behavior; each ideology simply addressed the economics of a society or focused on the larger bio-political structure we would have to eradicate in order to see change. Meanwhile, my peers continued to focus on materialism, drugs, sex, and other such behavior, which did nothing to benefit them.
I knew the answer couldn't be found in any system created by humankind, so I gave up on my search. But one day while packing, I found a Qu'ran. I began reading it, and it brought me back to my childhood. I had Muslims
and Christians in my family, and when I was a little boy, my favorite uncle occasionally took me to the mosque. I believed in God for most of my life. In fact, I remember when I was about 6 or 7 having a conversation with my mom about God. She was talking about someone she knew who didn't believe in God, and I was shocked at what she was telling me. Naïvely, I responded, "Mommy, everyone believes in God."  At the time, I thought the only religions that existed were Islam and Christianity. She corrected my misunderstanding and told me that there were indeed people who did not believe in God; I just wondered how someone could possibly come to that conclusion. At the time, belief in God was so natural to me that atheism seemed to be a very strange viewpoint.
As a young boy, I was very religious. I prayed a lot but as I entered my teenage years, religion had less of an influence of my life and I became more rebellious and secularized. I never in a million years believed the answer to my critical quest could be found within religion. But as I began reading the Qu'ran and researching Islam, it became clear. I saw Islam as something which beautifully and comprehensively addressed the needs of my community.
After having been searching and looking for so long, embracing Islam felt so natural to me. Islam emphasizes giving to the poor, redistribution of wealth, and securing the basic needs of food, clothing and shelter for everyone. But unlike socialism, it was not a purely materialistic objective. It also made use of our innate spirituality. Also, it took a clear stance against drugs and other vices, which are certainly contributors to the problems I saw in my neighborhood.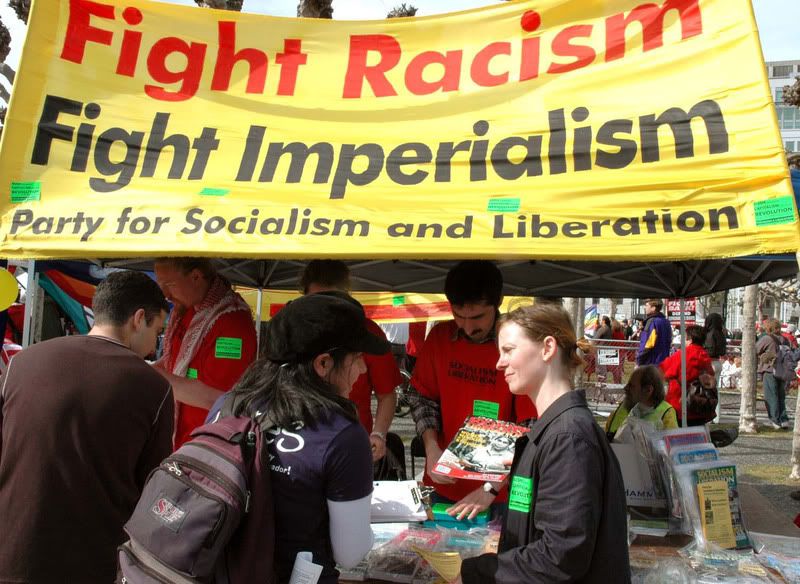 The purpose of human existence and the reason we exist is not that  something that we only know because of the fact that it has been philosophized by multiple Muslim philosophers on Earth, but it is something that is clearly stated in the Qu'ran. We are here to worship God, plain and simple. I remember coming across the following verses in the Qu'ran:"Satan's plan is to incite enmity and hatred between you with intoxicants and gambling, and to keep you from the remembrance of God and from prayer. Will you not then abstain?" (al-Ma`idah 5:91).
Reflecting upon seeing the high and drunk people hanging around those corner stores, and the conflict that came from them, this verse made so much sense to me. Why should humans drink alcohol or smoke marijuana? These substances lower our cognitive abilities and lead to a variety of social problems, including what feminists call "rape culture." Many rapes occur while the victim and/or perpetrator are under the influence of alcohol. Though liberals want their "individual freedom," which includes using alcohol and other drugs, intermingling of the sexes, and hedonism, they seem baffled when faced with the problems that inevitably arise from this lifestyle, such as the mistreatment of women.
What do they honestly expect will happen, when there's a bunch of sex-crazed teenagers and alcohol within a social setting? Is something positive suppose to result from this? A man can be charged with rape for having sex with a woman who is under the influence of alcohol (and therefore unable to give proper consent, due to her judgment being impaired), and I fully agree with that.
However, I also believe that we were not meant to drink alcohol or "get wasted" to begin with. The use of alcohol is really quite foolish if you think about it: people get drunk when they have ingested more toxins than their liver can process. There are several stages of drunkenness: the first is to simply have temporarily lowered inhibitions, which encourages people to take greater risks than normal. Next comes memory loss and exaggerated emotions, which is why some men are more likely to get into fights when drunk. Then coordination is lost, making them a danger to the public if they drive a vehicle. Finally, if too much alcohol is consumed within a certain timeframe, the result is death. Many people who get drunk say that they had a great time, but I don't consider a hangover and partial or complete memory loss of the events while drunk to be "fun."
I believe that instead of numbing our senses with drugs and alcohol, we should remain in a fully alert, cognitive state. Without the use of these mind-altering substances, people will be more likely to behave morally. But there is more to the problem than that. The huge number of rapes on college campuses is a direct result of a hypersexualized culture that neglects to teach restraint and self-control. Instead, a desire-based morality is accepted and promoted within liberalism. Though it is easier to give in to one's desires than to practice discipline and refuse to be ruled by base urges, the easier path in life is not necessarily the best path to take.
The same concept applies to no-strings attached premarital sex. If you think about it: having sex outside of marriage is again quite foolish.  What exactly is the purpose of it?  Is the only purpose for the temporary pleasure one obtains?  And why should we live our lives dictated by pleasure?  It is because many secular based ideologies believe the purpose in life is to obtain pleasure and simply enjoy oneself that they absolutely abhor the concept abstinence before marriage.  Pleasure is merely one aspect of sex.  Sex is only suppose to occur within the institution of marriage and it is supposed to create an eternal bond as it solidifies descendants for generations to come.  Since the purpose of sex is reproduction, it makes sense that their should be guidelines governing this activity. Men only deserve the pleasure of being intimate with a woman if we are willing to fulfill the responsibilities of marriage, including honoring wedding vows.
The Qu'ran states, "Marry morally pure believing women; you may also marry morally pure women of the scriptures. When you marry women, you must give them their dowries and establish a real martial relationship and not a secret relationship just for sexual pleasure. Anyone who rejects faith has nullified all his good deeds and will find himself among the losers in the hereafters."
Yet, its because people believe the purpose of life is to obtain pleasure, they despite the idea of remaining chaste until marriage.
The left, which includes radical feminists, liberal feminists, communists, and socialists, are described in the following verse in the Qu'ran: "The deeds of those who disbelieved, may be likened to a mirage in a waterless desert, which the thirsty one took for water; but when he reached there he found nothing to drink…."
This is an excellent way to sum up the behavior of such people. While they firmly believe that their lifestyle choices are good—and perhaps even that their ideology is superior to any other ideology—it is merely an illusion. They do not acknowledge God's existence, nor do they believe there is a purpose to life other than hedonism, if one may consider that to be a "purpose", and so everything they do becomes purposeless.
If we adopt an atheistic viewpoint, then the universe, planets, and the life-forms on Earth (including humankind) are all merely accidents resulting from a cosmic explosion without any purpose. Stephen Hawking referred to human life as mere "chemical scum" in recognition of the insignificance of human beings in the grand scheme of the universe. But if life itself is an accident, then why should we care about social justice? There have been thousands of species before human beings that have all gone extinct: why should we pay any attention to social justice for humans, when in the end, as scientists predict, all human life will go extinct? What is it all for?
From this world view, patriarchy is merely chemical scum with XY chromosomes having hegemony over those with XX chromosomes. Rearranging this social formation is merely a chemical reaction in a human species, which will eventually die off. So what does it all matter? According to Darwinism, it's all about survival of the fittest. That is what matters in terms of evolution, so why look after the poor and the needy?
The reality is that without a purpose in life, the basis of all of these ideologies become useless. In fact, the more one examines secular/atheistic liberals and the way they act, the more one exposes themselves to Christian hereticsm relying upon the concept of human equality and egalitarianism, which Christianity solidified to justify their policies. If one examines, socialism there really is no fundamental reason tying its economic together. In the Islamic economic system, the distribution of wealth and carrying for the needy stems from a materialistic basis
The Qur'an emphasizes the insignificance of worldly wealth and stresses the important of giving out wealth stating:
"One day shall the precious wealth will be heated by the heat of the fire of hell and their foreheads, their sides and their backs be branded therewith. There and then they shall be told:  'This is what you had treasured up and cherished, benevolence occasioned to you so much discontent that you denied the poor at their need. Now, you taste the torment which is laid on the damned in requital of hoarding up money and cheating the poor of their due..'"
We are supposed to be living for a better purpose that this. The Qu'ran critiques those who do not use their wealth to help the poor; one verse about the day of judgment states:
"'And that I never knew my account,
I wish the end had been final,
My money cannot help me,
All my power is gone.'
Take him and shackle him.
Then to Hell cast him. …..
For he did not believe in God, the Great.
Nor did he advocate the feeding of the poor.
Consequently, he has no friend here today."
Unlike communism, a materialistic atheistic ideology which does not address the purpose of life, the Qu'ran states, "We have not created the heavens and the earth and all that is between them without purpose, even though this is the belief of the disbelievers." Just as the planets have a natural law, so do human beings. The purpose of humans having intellect and free will is that of duty and worship, not hedonism and doing as we like. We were put on this earth for a serious purpose, and a failure to achieve that purpose could lead to punishment in another life, where we will be held accountable for all that we do. It is because Islam believes humans exist for a purpose and must fulfill that purpose that it prohibits alcohol consumption and seeks to guide us on the "straight path" to achieve our purposes in life.
There has been an increasing amount of people on the left,particularly feminists, who label Islam as "patriarchal" and claim it oppresses women.  Much of black feminists literature criticizes African-American Islamic organizations for "plantation patriarchy".  They've refereed to Elijah Muhammad, Malcolm X, and Louis  Farrakhan as sexist. Yet for all of their criticisms black feminists have yet to create any organization that could even began to compare with those created by Black Muslims. Dr Amos Wilson notes:
a national, hierarchical administration; a binding religion and a political ideology; a set of distinct family, educational, economic, commercial, religious, martial, informational, and social institutions. Through these unified and allied institutions the nation forged a presence in the Black community, the United States and the world, one phenomenal given its rather small membership (compare 100,000 Black Muslims with 10 million Black Baptists, for example)…..Through these unified and allied institutions the nation forged a presence in the Black community, the United States and the world, one phenomenal given its rather small membership (compare 100,000 Black Muslims with 10 million Black Baptists, for example). By forging and unifying religious and ethnic identity and acting on these bases, the nation was able to generate enough wealth to fund the building of its temples, the education of its children, the establishment of businesses and industries of various types. It demonstrated in concrete and mortar, in its transformation of antisocial, derelicted and criminal persons, the effectiveness of its doctrines. This permitted it to ultimately win the admiration and support of many Black non-Muslims and permitted its best-known spokespersons, Malcolm X and Louis Farrakhan, to gain great popular acclaim in the Afrikan American community and to wield, conservatively speaking, enormous influence in that community as well. Its economic growth and success are as responsible for this outcome no less so than its unadulterated, forthright Black Nationalism.
Dr. Amso Wilson Continues:
The economic success story of the Nation of Islam (the Nation) is all the more remarkable in light of the general economic and intellectual level of its membership. The Honorable Elijah Muhammad himself completed only
the third-grade. The economic and educational growth of the Nation of Islam, its growth as a religious body, and its political and social influence in the Black community and the United States hardly overstates the power that can be generated and exercised by a community that has a deep and abiding sense of nation and which comports itself as one…. The genius of the Honorable Elijah Muhammad lay in his ability to change or redirect the desires and tastes of the members of his nation, to in many instances, create tastes and desires in them as well. By demonizing many of the pernicious, yet overwhelmingly popular products of White society and many of its lifestyles, values and edibles, such as wines, liquors, cigarettes, drugs, junk foods, excessive eating, expensive and promiscuous clothing,food, beers, wines and liquors, egregious entertainments, and the like. Moreover, he induced his followers to produce and retail for the satisfaction of their own self-generated tastes and natural needs.
It is because feminism offers no fundamental challenge to desire-based morality that all their criticisms of black Islamic traditions are silly.  The ideology has no ability to install within men to not  to view women as sex objects. The Qur'an states
"Never will Allah change the condition of a people until they first change that which is in themselves."
(Note: I am a Sunni Muslim. I am only using the Nation of Islam as an example of what can happen when blacks implement even aspects of Islam into their lives.)
Moreover, the neo-atheists' approach is to make religious people seem irrational and illogical, but the reality is that people who deny God are a small fringe group. All human societies have had metaphysical/spiritual beliefs
including a belief in God—you don't find atheism anywhere,really, until the rise of communism. No matter how hard one may posture as a "rational atheist," the reality is that the heart of all beings yearn to worship God. It is not our duty to be condescending to such people, but to realize that they are lost and in need of guidance. Meaningful dialogue with them in a peaceful manner can help them find their way back to the natural belief in God.
There is no running away from it: the heart of all humans beings yearn for God, we yearn to believe that our lives are apart of something greater than ourselves and that our lives are significant. When people don't worship God, they try to find happiness in drugs or sex, but this fails, as it cannot fill the void.Our hearts are hungry for God's perfect peace. Our souls are thirsty to be in the glory of God. The left will never be successful if they don't acknowledge their creator.
Feminism is all about eradicating patriarchy then leading to improving women.
Marxism is all about eradicating capitalism, leading to improving the working class.
Islam is about eradicating your lowly desires, leading to a change in your social system and the social system you create.
When we look at systems like capitalism, we see that it emphasizes the very worst in human beings: their greed, gluttony, etc. Unless human beings can change what they believe on the inside, our economic systems will simply be a reflection of that. Greed is rooted in a desire for wealth and material resources and avoiding poverty. Islam emphasizes CONTROLLING desires and submitting your desires to God's wills.
It is not Khallid Ibn Waleed who made Islam great. It is Islam that made Khallid Ibn Waleed great.
It is not Malcolm X who made Islam great. It is Islam that made Malcolm X great.
It is not Saladin who made Islam great. It is Islam that made Saladin great.
Remember, it is not the Prophet Muhammad who made Islam great.
It is Islam that made the Prophet Muhammad greatest human being.I Let us continue down the straight path with purpose and meaning and actively achieve our purpose in life.
"This day have I perfected for you your religion and completed My favor on you and chosen for you Islam as a religion." — Quran
Muslims, I call upon you to implement Islam into your lives.   There has been a relentless assault by feminists,  queer theorists and others to label this perfected way of life  as backwards, patriarchal, and homophobic.  There is now even neo-atheists who go as far as to claim God doesn't not even exist!  The reality is, history bears witness to what Muslims have accomplished when they implement Islam into their lives.  It is precisely that reason why Islam is vilified by not only conservative right-wingers but also by the Left-Wing. It is your duty to  vociferously refute  such critics and dialogue with them with the hopes that they may be guided.   Islam is the only solution to the ills facing the black community.