In Chicago, the first non-indigenous person to set his foot in the city was a Black man named Jean Dusable. How would he feel knowing that over a hundred years later the city he settled – even in the 21st century – was a racist bastion perpetrating and facilitating inequalities against the very people who share his skin color? Fredrick Douglas worked as a slave abolitionist in this very city, actively speaking out against the cruelties against blacks; how would he feel knowing that over a hundred years later that his city was in a state of racial apartheid, with violence stemming from the poverty imposed on the very people sharing his skin color?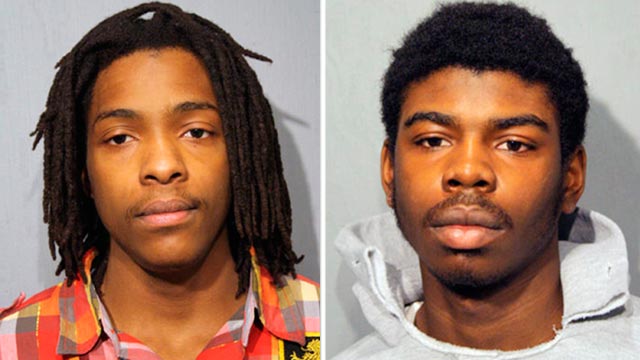 January 29th changed the landscape of Chicago. A King College Prep student, my very own high-school, Hadiya Pendleton, was shot and killed. Hadiya? I had attended the Chicago Debate Summer Institute with her and we had numerous mutual friends. Kenneth Williams? He was one of the two suspects in the case; we attended the same school, and I had a friend who would occasionally stop to talk to him as we were in the hallway, but other than that I really didn't know him.
Hadiya Pendleton's death received national headlines. Her parents were invited to Barack Obama's speech on gun control and Michelle Obama attended her funeral. Michelle Obama remarks that I believe to be sincere:
"What I realized is Hadiya's family was just like my family. Hadiya Pendleton was me and I was her. But I got to grow up and go to Princeton and Harvard Law School and have a career and family and the most blessed life I can imagine. And Hadiya, well we know that story."
Michelle Obama was sincere in her speech. I cannot say the same for Rahm Emanuel who also attended her funeral. Honestly what good is it if Emanuel attends while he continues to support and promote some of the same racist policies that created the culture of violence responsible for Hadiya's death in the first place?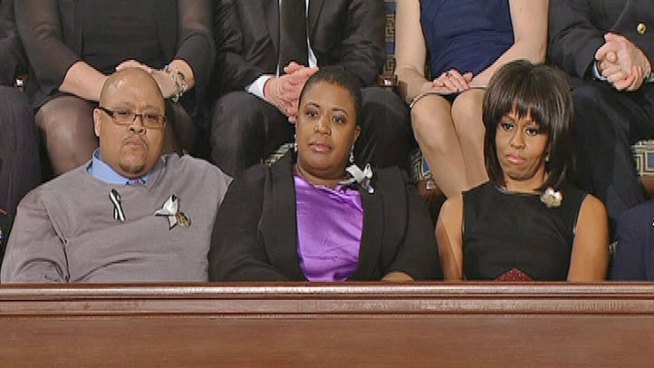 The story goes something like this: Kenneth Williams was once shot and Michael Ward had a best friend who was killed by this particular gang. Looking to retaliate, they decided to shoot at members of this gang responsible, only they missed their target entirely and shot at innocent school students who were chillin' there after school, which ultimately resulted in Hadiya's death. President Barack Obama has mentioned Hadiya Pendlenton on many of his talking points on "Gun Conrol." As I was listening to his speech, I had mixed feelings. First, I was glad that her death received national headlines, but at the time I was disappointed with how Obama presented the facts. Obama is a smart man;  he was a community organizer in Chicago, so I am sure he is well acquainted with the history of institutional racism in causing gang violence in Chicago – something I have outlined in a variety of articles. Instead of making it about social justice and opportunities, it was made into a mere issue of gun control.
After slavery, African-Americans living in Chicago would endure Black Code laws, which were the predecessor to Jim Crow laws, which would police and dictate their every movement, blocking them from opportunities of social mobility and basic rights under the law. Blacks would come en masse to Chicago during the Great Migration in search of opportunities. Unfortunately, the opportunities would be denied purely for racist reasons. Blacks were confined to the "black belt," an environment surrounded by toxic waste in which blacks wouldn't even receive the benefit of regular garbage disposal services. Despite this situation, some African-Americans found employment in factories, but it wouldn't be long until these factories would outsource their labor overseas, leaving black people unemployed.
One Chicago gang researcher writes, "The conditions in Chicago's poorest neighborhoods came to resemble impoverished Third World countries,"  As Chicago began to integrate, the white community behaved savagely, carrying out arson and bombings against black residential areas; this was carried out by an Irish gang lead by none other than Richard J Daley who would go on to become the mayor of Chicago. Instead of facing prosecution, the Irish gang that carried out such violence would be recruited into the Chicago Police Department, demonstrating the city's approval of these actions. Chicago's history is filled with social policies dedicated to disenfranchising the African-American community.
King College Prep High-School is in a Hyde Park neighborhood. Hyde Park is seemingly a pretty affluent community. Yet, this doesn't mean that everyone in this area is well off. A University of Chicago (in Hyde Park) law student noted that he could not ignore the blatant inequality that existed between himself and the black community there. Hyde Park wasn't always the upper-middle class neighborhood area it is now. It was home to impoverished black people. In order to attract more students, the University of Chicago and the city of Chicago (that owned several of the properties in the neighborhood) begin targeting the community for gentrification. One author writes:
"the University of Chicago had carried out an urban renewal project in Hyde Park in an attempt to create a middle-class community in the heart of the Black belt. The university used its redevelopment corporation to evict black tenant, leading to tensions with the surrounding black community. But the results were mixed. Years later there were still large black populations residing in the areas of Northwestern Hyde Park and joining the ghetto, while the immediate vicinity of the university was owned mostly by whites."
They were not successful in keeping out all the black people, so the University of Chicago stepped up its security. In fact, it's rumored the University of Chicago is second only to the Vatican when it comes to security. The author goes on to state: "The university expended much energy on controlling who entered the area. Public transportation out of Hyde Park was made possible in the evenings, but bus services into the area stopped around 8 O'clock. The university didn't want any undesirables coming in on the Jeffrey 6 bus. Our email accounts were bombarded by frequent crime wrath and safety warnings."
As a part of this gentrification process, Martin Luther King High School, originally a school replete with gang fights and known for its basketball team, was shut down and only to be reopened as a selective enrollment school with rigorous admission requirements.
In describing the admission process, one author writes, "Admission to King College Prep is considerably more arduous… It is more like applying to college or graduate school than to high school." The previous students were weeded out unless they could meet the selective criteria.
One local parent during the time these changes were being carried out writes:
"My idea behind public education, is again, it is public, public, public. If something is public, then ain't I the public? Aren't those kids who are being put of King
High-School and going to Dyett which is like a factor… A magnet school allows the fifth floor down at City Hall, or whoever he selects, to make decisions about my neighborhood… Now mind you there are kids in this neighborhood that will be bused or shipped out their neighborhood in order to turn King into a magnet school. That's not right. If education is to be improved, it's to be improved for everybody. They're being given poor education. They're coming from families where the needs are not being met, and they are shipped to these schools where the teachers don't know how to teach. They're screwed around."
My brother and I were from a low income family and were fortunate enough to attend King College even though it was a selective enrollment class. However, not many from my socio-economic status in middle school gained admission to any selective enrollment  and many of them would end up in prison later on in life. With each graduating class of King, the gang and impoverished element would be weeded out and the admission requirements were toughened. So much so that when I was a senior, the blacks among the freshmen class seemed very middle class, as if they had been sheltered their entire lives. I also noticed many more white and Asian faces than other graduating classes.
So, both the neighborhood and the school was undergoing gentrification, but there was no doubt still an impoverished element of black youth caught up in the gang life/culture. Today, Chicago gangs are as splintered as ever with many gangs wanting to control their local drug economy and bring in money . This is precisely what led to the skyrocketing of homicides in Chicago, and the root cause of all of this violence is the legacy of Jim Crow, as well as systemic racism. Knowing that gang violence is a direct result of structural racism embedded in the state, not a 'lack of 'gun control' legislation is important. Gang culture is thoroughly embedded within Chicago culture and can only be mitigated through policies of social justice and income redistribution. Employment opportunities and adequate opportunities for education would be beneficial, but ultimately institutional racism which leads to violence and other barriers preventing blacks from socio-economic development must be eradicated.
The situation facing black youth is tough like concrete; so we've founded the "I am the future Now" organization .  The organization in the process of being built will be a  rose. It is Chicago youth led think tank organization, founded with an agenda focused on addressing and mitigating the social ills faced by black  youth. Our primary objective is to congregate concerned individuals into a virtual community where youth led scholars will write articles, propose policies, and expound upon various issues that pertain to the ongoing plight of youth in Chicago. Our ultimate objective is to become an organization that will influence legislation formation and public policy.
To help contact Hakeem Muhammad at Hakeemmuhammad498@gmail.com
————————————————-
Sources
http://firstread.nbcnews.com/_news/2013/04/10/17692560-michelle-obama-hadiya-pendleton-was-me-and-i-was-her?liteBlack on the Block: The Politics of Race and Class in the CityBy Mary PattilloThe Assassination of Fred Hampton: How the FBI and the Chicago Police …By Jeffrey Haas. http://books.google.com/books?id=T3m64HIRWSIC&pg=PA180&dq=assassination+of+fred+hampton&hl=en&sa=X&ei=3Y62UarQLo_m8QTYyIC4Dw&ved=0CDgQ6AEwAA#v=onepage&q=assassination%20of%20fred%20hampton&f=false
RACE NOT SPACE: A REVISIONIST HISTORY OFGANGS IN CHICAGO John M. Hagedorn* gangresearch.net/Archives/hagedorn/articles/racenotspace.pdfClose to the Edge: In Search of the Global Hip Hop GenerationBy Sujatha Fernandes