There is a war occurring in the South Side of Chicago. A war between various street organizations desperate to overtake an illegal economy and carry out retaliatory hits. A war that is the result of past and systemic oppression by the Government. If one goes on Twitter and looks up the trending topics for Chicago, they will see a reference to this on-going war. Chicago's trending Twitter topics is in reference to the phrases that Chicago residents are using most. Two of the ten are "BDK" and "GDK."  BDK stands for Black Disciple Killer and Gangsta Disciple Killer, respectively. It is not uncommon to see these phrases also engraved on the cement, street poles and other areas within Chicago. All Gangs are essentially a product of institutionalized  racism(http://hakeemmuhammad.com/2012/04/19/chicagos-Gangs-a-product-of-institutionalized-racism/)
Wikipedia, describes the Black Disciples as, "a large African American street Gang based in Chicago Illinois. The Gang is considered extremely violent and is known to engage in drug trafficking.
One notable Black Disciple is Robert "Yummy" Sandifer. When Robert 'Yummy' Sandifer was only nine years old, he had already been in and out of jail multiple times, deeply involved in the Chicago street life, committing a series of armed robberies and murders. One day Robert Sandifer was sent on a mission to shoot members of the Gangsta Disciples. He accomplished in shooting Gangsta Disciple members but in the process of doing so accidently shot Shavon Dean, a 14 year old innocent girl who happened to be caught in the cross fire.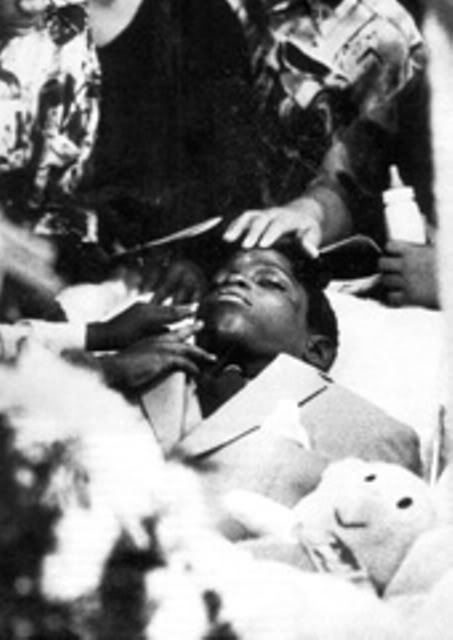 This event occurred in 1994, over a decade ago, which sparked much "Stop the Violence" marches and achieved much media attention since the killer and the victim were so young. Eventually, Robert Sandifer was executed by fellow members of Black Disciples. Since then, violence has continued and escalated; although many "Stop the Violence" campaigns took place, there was no change in the structural conditions causing this violence.Other Black Disciple members include Lil Reese and Chief Keef, a now incarnated rapper known for violence lyrics, one of which states that, "We don't carry rifles cause bitch we black disciples. We just carry 30s and 50s bullets gon' bite you."  In another song he goes on to indicate that "Fuck a Tooka Gang bitch, I'm 3hunna. Tooka is a reference to the Gangsta Disciples, another large American street Gang in Chicago. 3hunna is a reference to the 300 faction of the Black Disciples.  Lil Jojo, now deceased, was a Gangsta Disciple rapper who carried automatic weapons in videos. In one of his songs he stated, "You Claim 3hunna? You get wacked[shot], nigga that ain't where it's at."
Both Gangsta Disciple members and the "Young Money" faction of the Black Disciples are heavy in the Hyde Park and Kenwood neighborhood where the University of Chicago is located – and they are at war. This is precisely why the University of Chicago is alleged to have the second highest amount of security after the Vatican. Martin Luther King College Prep High-School, a school I am an alumni to, is also in this community. King College Prep was once a high-school infamous for gang-violence taking place within the school. The Chicago Public Schooling system then decided to make it a selective enrollment school giving it the ability to recruit based on standardized tests and middle school grades instead of from the neighborhood which, at the time, was facing gentrification. The older graduation classes of King had a strong gang presence, however with each graduation class, the Gang members began to be weeded out due to the school being able to select it pool. Last weekend, I was in Evanston, Illinois for a debate tournament. My mother came out, and we had dinner and began to talk about Hadiya, a King College Prep Student, who was an innocent victim in this on-going civil war within Chicago. I've been deeply disturbed, and downright angry and saddened, over her death. I had become good friends with  Klyn Jones. She was a freshman while I was a senior at King. I met her when she joined the debate team and she quickly became my favorite novice due her willingness to become engaged in my rants about white supremacy and capitalism. Her best friend was Hadiya, and they were together at the scene of the crime. On her Twitter page she stated:
"I'm not ready for Saturday, and at fifteen, I shouldn't have to ready myself to see my best friend who is literally my age in a casket."
 "am I in Iraq? or the city the president came from?
She then began to tweet her best friend posthumously telling her, "Good Morning" and "Good-Night."  Indeed, no one should have to experience such tragedy at such a young age. I began to talk more with my mother about this incident and the violence in Chicago. Then the television, which was on CNN, began to discuss Hadiya. They pointed out that two people who were in custody for her murder.  I wanted to see the faces of the men who killed this beautiful girl.
CNN was not showing them at the time, so later when I got to the hotel I took out my laptop and went to the Chicago Tribune  which indicated that: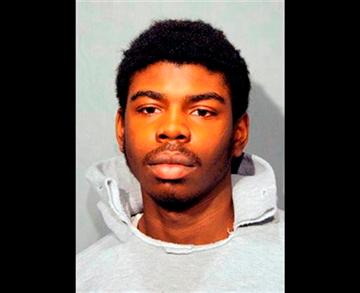 "Micheal Ward, 18 Kenneth Williams 20, have been charged with first-degree murder and two counts of aggravated battery with a firearm, in the death of Chicago teen Hadiya Pendleton. Authorities said Michael Ward, 18, and Kenneth Williams, members of the Gangster Disciples street gang, were feuding with Gang rivals in the area where Hadiya was shot to death."
Then they showed a picture of one of the men charged for this crime — Kenneth Williams; I knew him. He was also an alumnus of King College Prep and a part of my older brother's graduating class.
I do not wish to absolve the two men of their personal responsibility.  Both if convicted and found guilty should be justifiably punished. They were looking to shoot down rival Gang-members, and allegedly in a totally inept and incompetent move, mistook innocent school children for those Gangs members and opened fire on them.However, it is important to realize Chicago violence will not stop and will continue to escalate unless we address the structural conditions that gave birth to them –poverty, inequality caused by social conditions created by institutional racism. Chicago's state-sanctioned racism produces "thugs" and systematically strips the morality from people and replaces it with a stone cold heart as is necessary to survive on these mean streets.
Blacks have been systematically disempowered and live in the most violent areas, not because we are "naturally" aggressive, but because of economic conditions that have been imposed on us by malicious outside forces. The obstacles that were, and still are, put in place, to halt black socioeconomic aspirations, has resulted in black youth acquiring detrimental social, economic, and political habits that are exemplified in the Gangs that roam Chicago's streets. The Gangs that we have in our community, the bloody knives that lay astray in the pavement, the white chalk on our sidewalks, the yellow tape surrounding vacant lots, and the rapid succession of bullets that are fired at one another are the cumulative effects of systematic institutionalized racism.
—
1)http://articles.chicagotribune.com/2013-02-12/news/chi-hadiya-pendleton-charges-20130211_1_area-central-police-headquarters-gang-members-rival-gang